Alright, it's the first HUGE snowfall of the year and I'm obviously not allowed to go out and shovel or play in the snow. So, while I work away at getting this baby out and more things to put on the blog, maybe you could do me a huge favour?
Follow me on bloglovin'.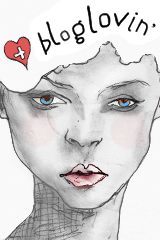 For those of you who don't know what it is, it's a website where you can follow all of you favourite blogs in one spot and then just login when you want to read them. It keeps everything in one nice organized spot for you. And of course, my blog is on there!
So, maybe pretty, pretty please you'll go
follow me
? And have your friends follow too! And then, maybe go play in the snow for those of us who are cooped up inside waiting to pop. :)