Okay, I was going to wait until Valentine's Day to do this giveaway, but I just couldn't. You guys are just so darn cute and I kind of got excited after listing everything on the etsy shoppe yesterday that I had to do it now.
Here's the deal. If you win, you can have any... and I mean any pair of earrings that are listed in the shop, including a stamped initial of your choice. But you have to show me some love. (Oh and when I say any, I mean any ONE pair.) Deal. Deal.
1. Okay, here's where you show me how much you love me, or hate me, or just put up with me to get a new pair of earrings. Comment below, tell me what you're favorite pair is, tell me that Monday's suck or just say hi. Anything will do. But you MUST comment below.
2. Want a second chance to win? Go to
Facebook
and share my status... or just share it because you want to help a sister out and spread the word. The post will be something about this contest... that's the one.
Here's what you could be receiving in the mail (or you could pick a different pair?):
Comment - get an entry. Share - get an entry. Tell me how much you love me, get another entry. Just kidding. Go to it and please tell your friends.
Spread the love - it's (almost) Valentine's Day for goodness sake! And, you have two weeks to enter - so I'm closing this dealio on Feb 25 (2013) and will randomly select a winner from those who have commented below. (If you shared on Facebook - bonus entry, but
you MUST comment below
!)
THIS GIVEAWAY IS CLOSED.
YAY! I was featured: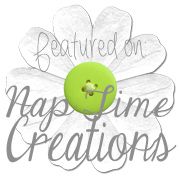 And, I partied and linked up with these fine ladies:
The Gunny Sack
|
Alderberry Hill
|
All Things Fee
|
Uncommon Designs
|
The Farmhouse Porch: Cowgirl Up Party
|
Made in a Day
|
Someday Crafts
|
Seven Thirty Three
|
Snap Creativity
|
Lady Behind the Curtain
|
Smart School House
|
White Lights on Wednesday
|
Free Pretty Things
|
Yesterday on Tuesday
|
Sugar and Dots
|
Homemade Ginger
|
Twin Dragonfly Designs
|
Nap Time Creations
|
The Winthrop Chronicles
|
Gingerly Made
|
The Crafty Blog Stalker
|
My Repurposed Life
|
504 Main
|
The Answer is Chocolate
|
Someday Crafts
|
Shaken Together
|
Just Us Four
|
Nap Time Crafters
|
Miss Information
|
Five Days Five Ways
|
Simple Home Life
|
Too Much Time
|
Cheerios and Lattes
|
Overflowing with Creativity
|
The Gingerbread Blog
|
Polkadot Pretties